"If the foundations be destroyed, what can the righteous do?" (Psalm 11:3 KJV)
It's time for a call to prayer and fasting. Anyone, with even the smallest amount of spiritual discernment, can see that our world is quickly descending into the deepest depths of darkness. I believe the greatest worldwide Tyranny is developing before our very eyes and sadly, the Church by and large, at least here in the western world, seems to be completely delusional about these realities. Is it not the mission of the Church to see the Kingdom of God and the Gospel grow throughout the four corners of the earth? Instead, many, if not most, churches and pastors are only interested in growing their own personal kingdoms. The modern, western church has become like the lukewarm church of Laodicea and therefore lacks real power in this time of greatest need. (Revelation 3:14-22).
As the Holy Remnant of God, we need to fill this gap, make spiritual war with the enemy, and seek God on behalf of all humanity. May we be known as the "Repairers of the Breach".
" And they that shall be of thee shall build the old waste places: thou shalt raise up the foundations of many generations; and thou shalt be called, The repairer of the breach, The restorer of paths to dwell in." (Isaiah 58:12 KJV)
A Call To Prayer and Fasting
I recently received an email from Halleluyah Scriptures, calling everyone on their list to pray and fast on Thursday, November 18th and I thought I would also pass along their message and call those who follow this mission of truth to do the same. Do not make the mistake of thinking that your prayers and fasting don't matter, especially during this time of chaos. God cares about the cries of His people, and the prayers of the righteous are of great value.
"Confess your faults one to another, and pray one for another, that ye may be healed. The effectual fervent prayer of a righteous man availeth much." (James 5:16 KJV)
Below is an excerpt from the Halleluyah Scriptures.
We need urgent prayer over what the world system has put in place and that is affecting every country in the world, please pray and rebuke the enemy to put a stop to this evil as we need more time to get His Word out to those in need, we are fasting and praying even hard for some extra time. We all need to come together and pray and fast to put a stop to this or delay it for some time and we know the only person that can do this is the Father. Let us get on our knees and pray as hard as possible. The HalleluYah Scriptures team and project would like to thank you, our prayer and fasting warriors, we are so very grateful and thankful for you taking the time to pray for the project and team. Praying and fasting is more important than all the gold in the world to us and the project. As we the volunteers really value your prayers and fasting, as we cannot buy these. We pray daily for you and your family and also praise the Father for you as it has been a great honor in coming to know you. We truly appreciate if you can fast for 24-hours. Otherwise, if you cannot fast the whole 24 hours, please consider even 12 hours of fasting or miss one meal. If this is still not possible, then can you kindly pray throughout the day? Thank you in advance.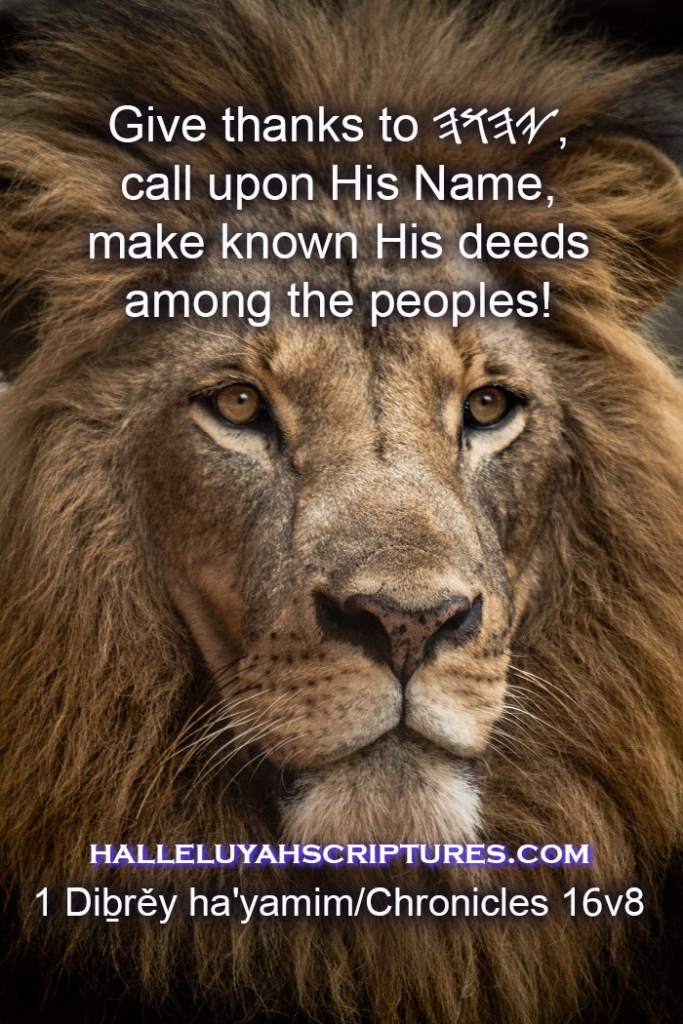 I will personally be doing a 12-hour fast (6 am – 6 pm) on Thursday, November 18th with the intent to seek God through humility and intercessory prayer, specifically for the lost and His precious Remnant. I will also be like-minded with Halleluyah Scriptures in praying that this evil would be restrained a little longer for the sake of the Gospel and the Kingdom of God worldwide. I invite you to join me in whatever way you can. Maybe it's missing a meal or turning off the TV for the day, whatever you can do, in order to humble yourself before God and seek His mercy through prayer.
I'm reminded of the Prophet Habakkuk, who was distraught over the wickedness, violence, and sin that had overwhelmed the culture of his day. May the LORD's response and promise given to the Prophet also be a word for us in this hour of great confusion and sorrow.
"The burden which Habakkuk the prophet did see. 2 O Lord, how long shall I cry, and thou wilt not hear! even cry out unto thee of violence, and thou wilt not save! 3 Why dost thou shew me iniquity, and cause me to behold grievance? for spoiling and violence are before me: and there are that raise up strife and contention. 4 Therefore the law is slacked, and judgment doth never go forth: for the wicked doth compass about the righteous; therefore wrong judgment proceedeth. 5 Behold ye among the heathen, and regard, and wonder marvelously: for I will work a work in your days which ye will not believe, though it be told you." (Habakkuk 1:1-5 KJV)
Now it's important to note, God wasn't telling Habakkuk that everything was going to be ok. In fact, God informs the prophet that He is raising up an army to judge that wicked generation. After this explanation, I can't help but love the response of the humble prophet.
"O Lord, I have heard thy speech, and was afraid: O Lord, revive thy work in the midst of the years, in the midst of the years make known; in wrath remember mercy." (Habakkuk 3:2)
May we be a people who live by faith, trusting in God, in His provision and protection. (Habakkuk 10:38). Remember, Jesus promised that the gates of hell would not prevail against His Church. (Matthew 16:18). The LORD is a strong tower, the righteous run into Him and they are saved. (Proverbs 18:10). Let us rest under the wings of His protection and seek His face with our whole hearts.